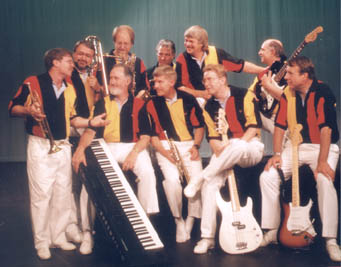 • Spectras •
From Top 40, Motown, Soul , Swing and Tunes From the 60's & 70's!
The Spectras have an exciting, richly colorful sound that has amazing diversity...the rhythmic drive of a rock band, the brassiness of a swing band, the soul sound of Motown, and yet the tenderness of a beautiful vocal on intimate ballads.

The Spectras irresistible dance music will appeal to people of all ages.
Testimonials:
Heart of Boston Entertainment highly recommends The Spectras!