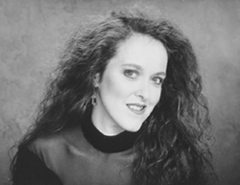 • Melinda McMahon (Harpist) •
A Harpist With Elegance!
Melinda McMahon is a seasoned harpist, having performed with orchestras, chamber groups, theatrical events and in solo recitals for the last 25 years. She has accompanied many weddings during this time, from ceremonies on a boat, to a mountain top, from a castle to a living room.