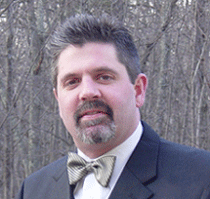 • Mark Hertrich (Disc Jockey) •
Fun and Entertainment With a Touch of Class!
Mark Hertrich has been associated with the music industry for most of his life. Coming from a family of musicians, as well as being a musician himself, Mark understands the effect and the meaning that music can have on people. Marks extensive library of music and "master of ceremony" style will ensure satisfaction for you and your guests. Mark believes, "The event belongs to you! My goal is to be the segue to you and the greatest time of your life".