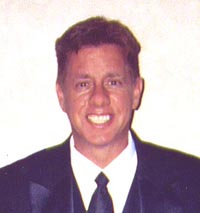 • John Zucco (Disc Jockey) •
The Right Voice, Personality and Professional!
John has been a professional musician and disc jockey for over 30 years and has appeared at every major hotel and event facility in the Boston area for countless weddings and events. John's enthusiasm and knowledge of great music will insure your guests an event that they will remember always! John frequently appears as a guest on the Kiss 108 Matty In The Morning show.