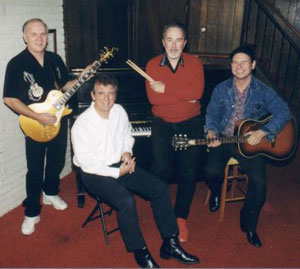 • Boston Rockabilly Music •
Rockabilly Like You've Never Heard!
B.R.M.C. (Boston Rockabilly Music Conspiracy) has been performing the local circuit since 1980. Currently staffed by Vic - Keyboards, Ray - Guitar, Jim - Bass and Mike - Drums. Dance to the stroll or cheek to cheek to the romantic sounds of Paul Anka, and rock'n roll to those great 50's and early 60's songs of Chuck Berry, Jerry Lee Lewis, Elvis and more.