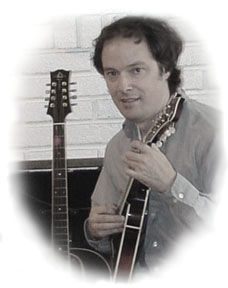 • August Watters (Guitarist) •
A Guitar Player Who Will Intrigue You With His Many Colors!
A guitar player who will intrigue you with his many colors. As a soloist, August plays an elegant combination of Classical, Latin American, Celtic, popular and folk stylings. He creates a beautifully-textured sound suitable for a variety of settings. He has played for the Spanish Consulate, BU commencement ceremonies, and many private parties and corporate events. August plays many different guitars as well as mandolin and mandolin-family instruments.