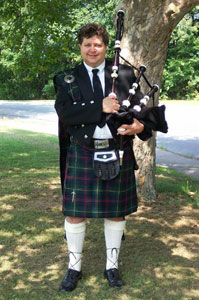 • Ariel Pipes (bagpipes) •
Dynamic and Versatile Musical Artist!
The Great Highland Bagpipes and the Irish Uillean bagpipes have become increasingly popular in recent years. Both are handled masterfully by noted saxophone virtuoso J. Michael Leonard. Recognized as one of the world's foremost concert saxophonists, J. Michael Leonard is a dynamic and versatile musical artist who is very active as an internationally renowned soloist appearing with orchestras and in recital throughout the United States and around the world.